Once the Merry Marvel Marching Society fan club kits ceased production, in late-1968, the Marvelmania International club moved in to grab M.M.M.S. members. It was not created or staffed by Marvel but given Stan Lee's blessings. This kit was all in color with a catalog that offered unique merchandise ONLY available to members for a whopping $1.75, but as you can see the price was well worth it.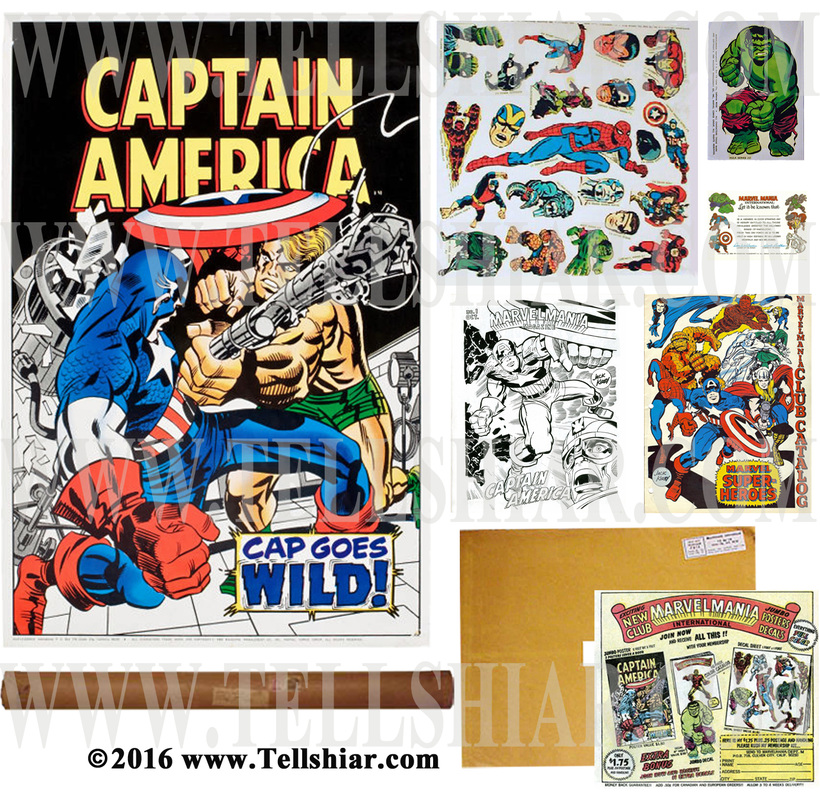 Several months later, a letter was sent to members detailing changes to the membership kit.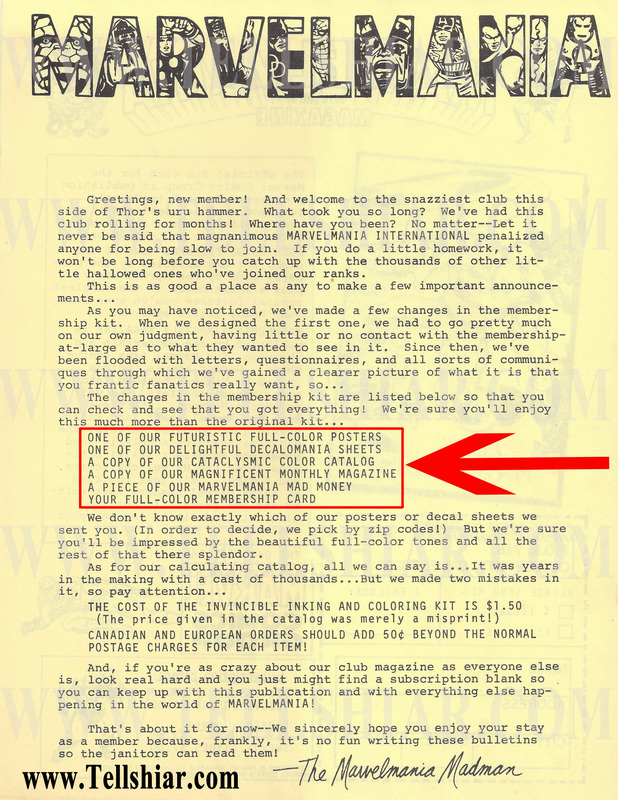 In 1970, a new kit was offered to both new and existing members, for $1.00. It was bereft of both color and bountiful contents, but Marvelites ordered it anyway.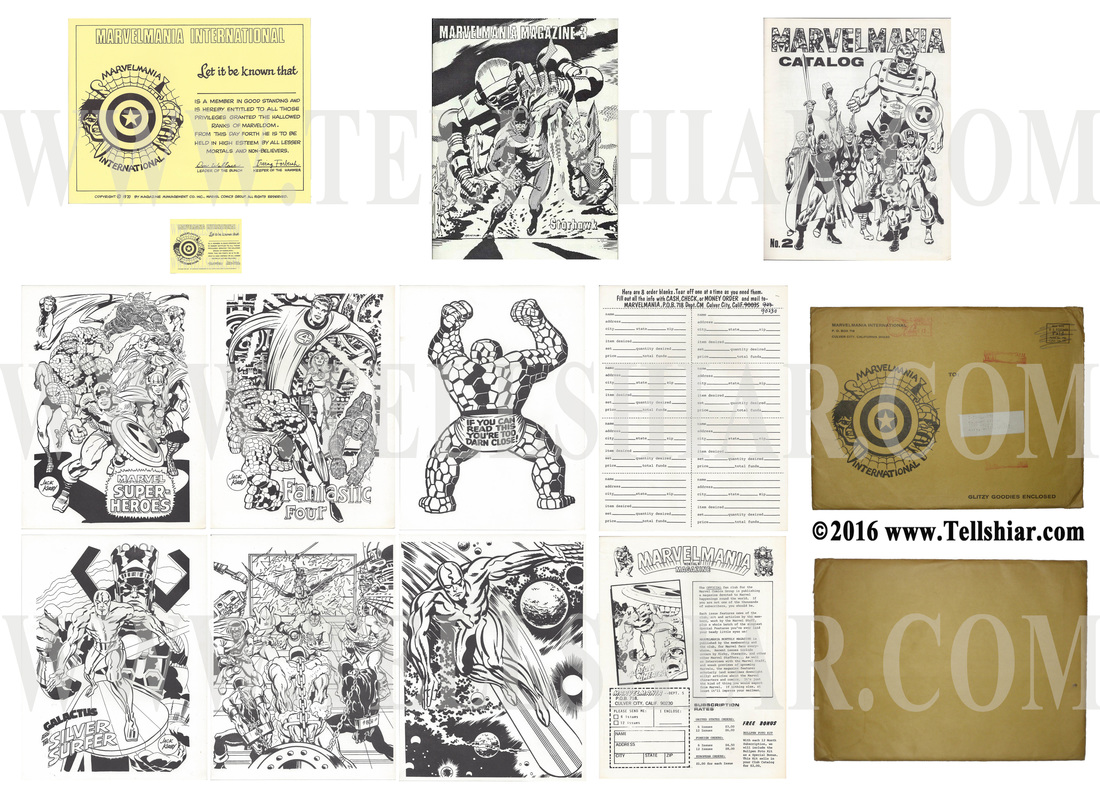 This fan club, unlike the M.M.M.S., was plagued with problems. Many members never received their kits or orders. In fact, apology letters were as numerous as the merchandise, and these will be showcased in an upcoming blog.