Hello all, I was asked to provide some information about the 1973 San Diego Comic Convention poster. This was due to an eBay seller that states the example he is auctioning has a hand-drawn, Mister Miracle sketch, by Jack Kirby, on its opposite side. Here are the facts. Its dimensions are 11 x 17 inches and was designed by Shel Dorf.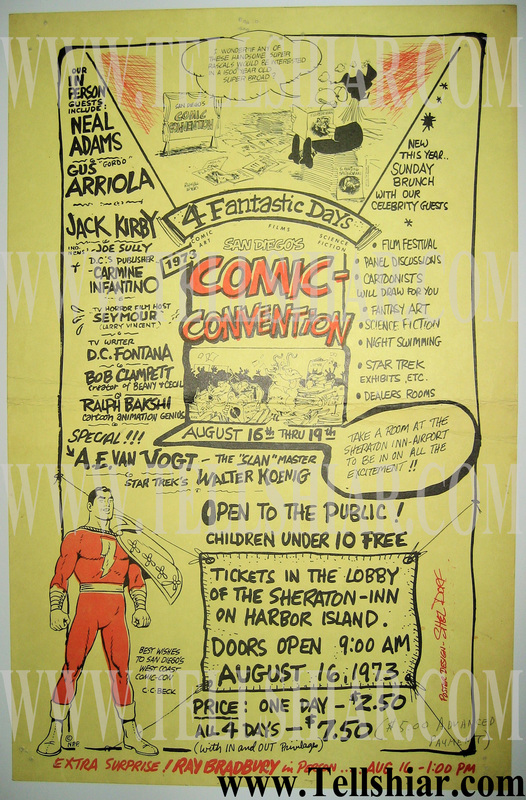 This poster is showcased in the book Comic-Con: 40 Years Of Artists, Writers, Fans And Friends!, on page 28 (Full-page).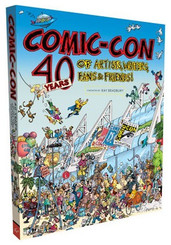 However, it doesn't display (or mention) the graphic on the opposite side. In fact, and surprisingly, there is no reference or pic of it anywhere online either.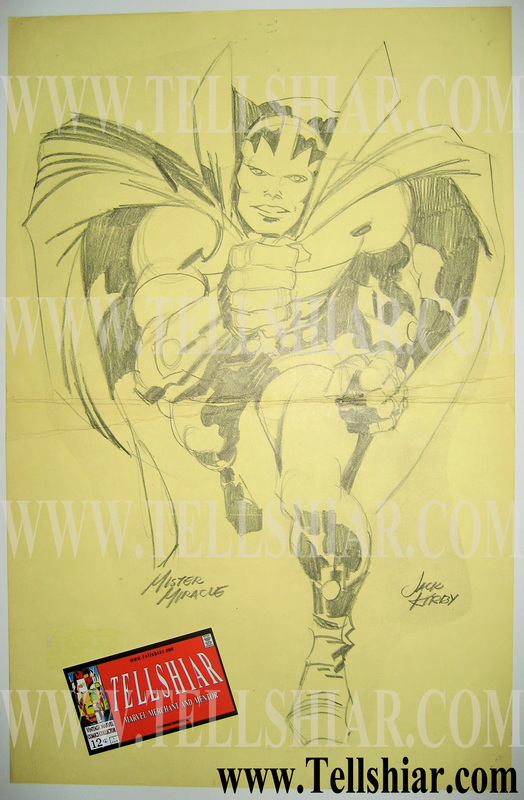 To the untrained eye it does look like a freehand drawing done in graphite (pencil). However, when the image is magnified (in the pics below) the black dots bare testament to the printing process that "recreated" it.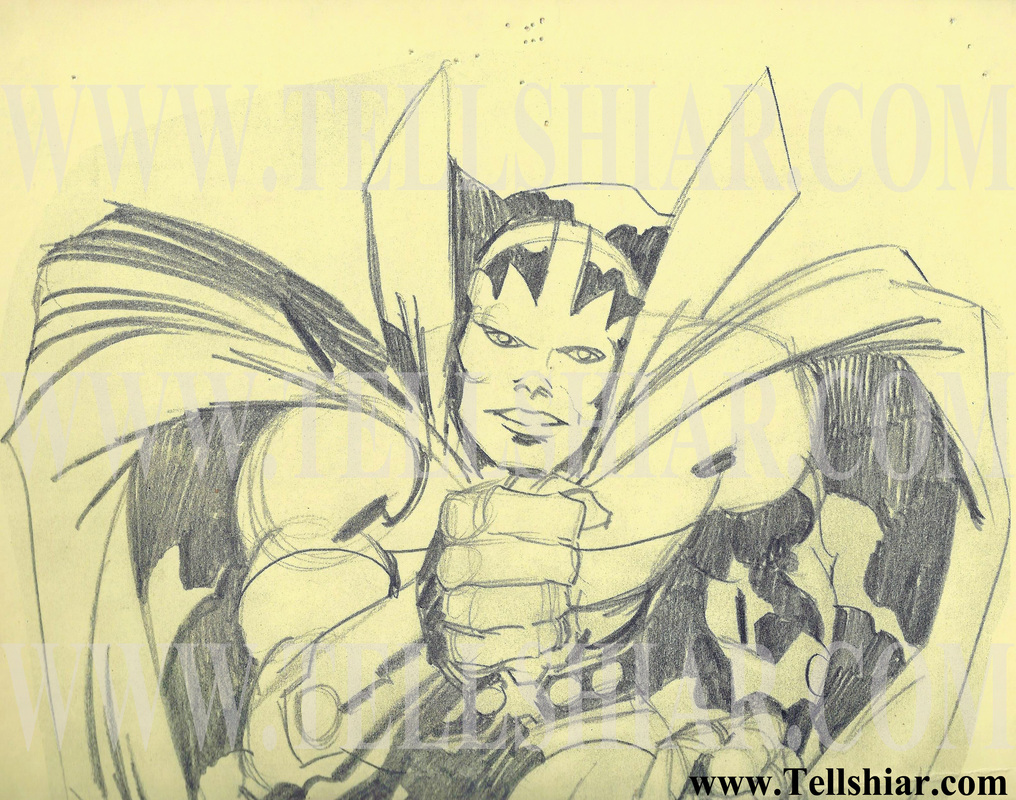 If you still can't see them then let me increase the magnification by 10 times.
The tell-tale sign that no original art collector wants to see. Shel wanted this poster to be both informative and a neat souvenir for fans, especially those of Jack Kirby. It is the only convention poster by Shel that was double-sided.

I am told that the seller was informed of these facts, by a very prominent Marvel Comics collector (And friend), but had not revised the auction's description. As a result, both he and the current bidders believe it is original art. Hopefully, this blog entry will provide the facts needed to convince them, as well as serve as a reference for all other collectors that discover one of these in an attic, basement, flea market or website.

It's current value ranges from $50-$125.