This portfolio was put together by Channel 9 producers to introduce the show to executives and potential sponsors for the 1966 Fall season.
Below are the price rates to run the show and what it would have cost sponsors to advertise during breaks. In the 1970's, when the cartoon returned to syndication, the original introduction and ending segments were removed to allow more time for ads.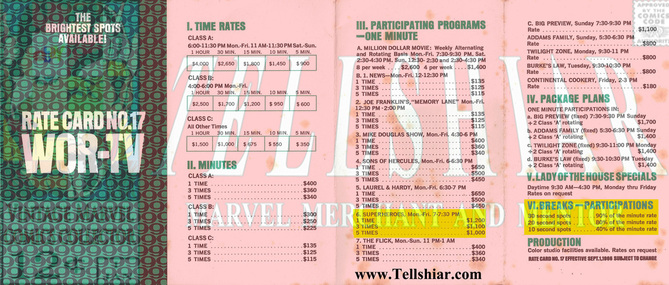 Last is the rare promotional poster listing both the cartoon and other new shows.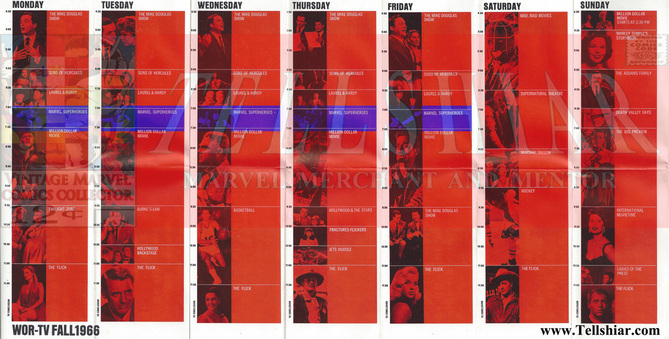 This package was sent to Marvel Comics but is unknown if it still remains in its archive or was eventually discarded.